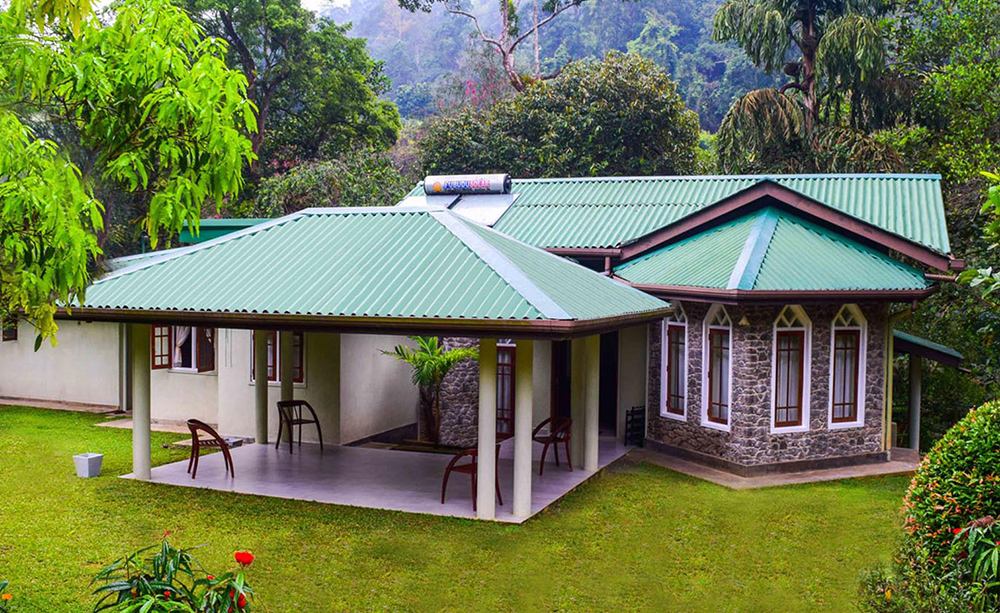 Welcome to Gallenawatta Bungalow
A gorgeous holiday bungalow in Ayagama, passing Kiriella, to be given as a full unit. Ideal place to be away for a holiday, with family members or friends. This is a spacious, fully tiled, tastefully designed, fully furnished, well maintained and well equipped, holiday bungalow. It offers a fantastic serene surrounding, which is beyond your expectations! It is ideal for relaxing. This home, away from home with accolades from very satisfied guests, is available for long-term, short-term or for weekend stays. A beautiful river is passing by which provides you a good sight of view and a place to have fun with your family members.
ගල්ලෙනවත්ත
You can see all the mountains with 360° from the mountain in front of the bungalow, it is taking about 10 minutes walk to the top.The river which passing the bungalow from behind is a natural river which is connecting to "Kalu Ganga". The water flow is smooth. so your kids can enjoy too.

Make Your Booking Today
Contact Us
Gallenawatta, Ayagama,
SriLanka.
+94 777 463 498